The Caps went 1-1-1 in their first three meaningful games since the shutdown. In those 3 games, we got a much better look at the team that the Caps are, how similar they are to their regular season selves (which was 4.5 months ago) vs. how they have changed over the break. Unless otherwise stated, all data in this article comes from NaturalStatTrick.com.
Special Teams
As I mentioned in this article, special teams will be incredibly important in these playoffs, due to an expected increase in penalties taken coming out of an extended break. On the one end, the Caps struggled immensely, scoring just 1 Powerplay goal on 10 attempts.
The Powerplay wasn't particularly good looking, as they struggled to keep pucks in the zone, win faceoffs, or get shots off. I won't belabor the negatives, since it's fairly plain to see, but there was one bright spot. While they weren't able to generate very many shots, the shots they were able to take, were high quality. Despite generating just 93 shot attempts per hour (pretty much the league average for the last week) they were in the top 5 in expected goals.
On the other end, however, the Caps had a ton of success, killing every single one of the, many, many penalties they took, particularly against the Flyers. Much like their regular season penalty kill, it was incredibly difficult to take a shot against the Caps PK unit, as they allowed just 71 shot attempts against per hour of PK time. That was the second best among all teams in the playoffs. They were also second best in unblocked shot attempts allowed, and were the best in terms of expected goals against.
Goaltending
Somewhat surprisingly, Braden Holtby played every minute of the Caps Round Robin. While we expected to see at least a little bit of Vitek Vanacek, Holtby showed that he was in solid form.
Statistically speaking his numbers were… not great. His .904 Save% was only marginally better than his abysmal regular season. The same is true of most other statistical categories. But that being said, I think this is one of those instances where stats truly don't tell the whole story.
To me, he looked significantly more confident than he did during the regular season. Additionally, he was getting absolutely shelled – particularly in the game against the Flyers, and almost all of the goals he did allow over the 3 games were the result of either a fluky bounce or an awful defensive zone turnover by his teammates.
Even Strength Defense
Defensively, the Caps left something to be desired. Miscues, awkward plays, and turnovers in their own zone plagued the team throughout the round robin, particularly in the first two games. In those two games, the Caps averaged an abysmal 13 giveaways per hour of ice time (via NHL.com). Radko Gudas was one of the chief offenders, averaging 4.45 of those. Notably a brutal turnover against Philly which led to this goal:
This poor play ultimately led to him being scratched against the Bruins, but he was far from the team's only problem in the defensive zone. Some of this will hopefully be resolved by the return of John Carlson (he's not a defensive defenseman, but his offensive abilities help keep the puck out of our zone), who has been out with an injury sustained during the Exhibition game against Carolina.
Better positioning from forwards as well as smarter puck management in their own zone will be crucial if they want to improve their 2.13 xGA/60, which hovers around the dead center of the league during this restart.
Even Strength Offense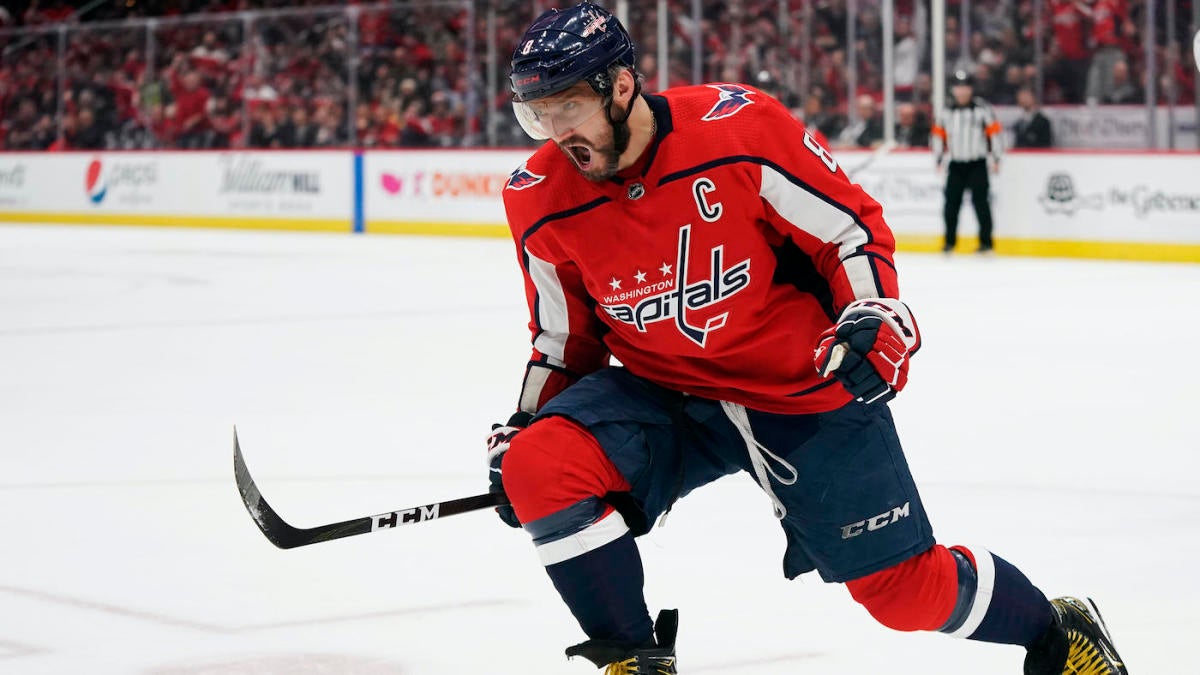 Historically speaking, the Caps are a very offensive minded team. It's hard not to be when you have the greatest goal scorer in NHL history on your team (notice I said "greatest," not "one of the greatest," that was a deliberate choice). That being said, the Caps high powered offense needs to be thanking it's lucky stars that it has a tremendous amount of depth behind it, as the typical top scorers on the team haven't shown up yet.
The Caps primary scoring has been all but absent as the usual suspects (Ovechkin, Kuzy, and Vrana) were completely absent from the score sheet. Panik and Boyd scored their first career playoff goals during the round robin, and scoring from bottom six guys is always important in any playoff run. That being said, in the last 3 seasons, when Ovechkin fails to score a goal, the Caps have a losing record, winning just 49.6% of their games (via Stathead.com), which is significantly worse than their 59% overall win percent during that same time period (via NH.com/stats). If the Caps want to have any chance of going deep in these playoffs, they are going to need their top scorers to wake up.
Doom and gloom aside, it would seem that it's only a matter of time before that finally happens, as Ovi has not gone without shot attempts and the other primary scorers have had opportunities. Vrana is another important piece of the Caps goal-scoring puzzle and he has had two wide open breakaway opportunities, on which he has failed to convert.
Conclusion
Ultimately, this is primarily good news, as most of the negatives presented here are merely execution errors that can be fixed rather than systemic issues that are symptomatic of a struggling roster. The Caps have shown they are capable of the gritty play required to make a deep run, as almost every goal scored has been the best kind of goal: ugly ones.
If they can tighten up the simple mistakes and do a better job of capitalizing on the opportunities they are giving themselves, they should be able to make at least a respectable showing in these playoffs, if not make a deep run at another cup.