After a disappointing first round exit at the hands of former head coach Barry Trotz, all eyes are pointed at the future and what the team will do going forward. The first step of the process came shortly after being eliminated with the firing of Todd Reirden.
Although Todd's defensive coaching abilities were vital to the success of the Caps 2018 Stanley Cup run, his resistance to change, and lack of motivational ability proved fatal as a head coach. While for most, the hunt for a new head coach is the top focus of this offseason (personally I'm rooting for the Caps to hire Gerard Gallant) there are several other clear holes plaguing the organization.
Scoring Depth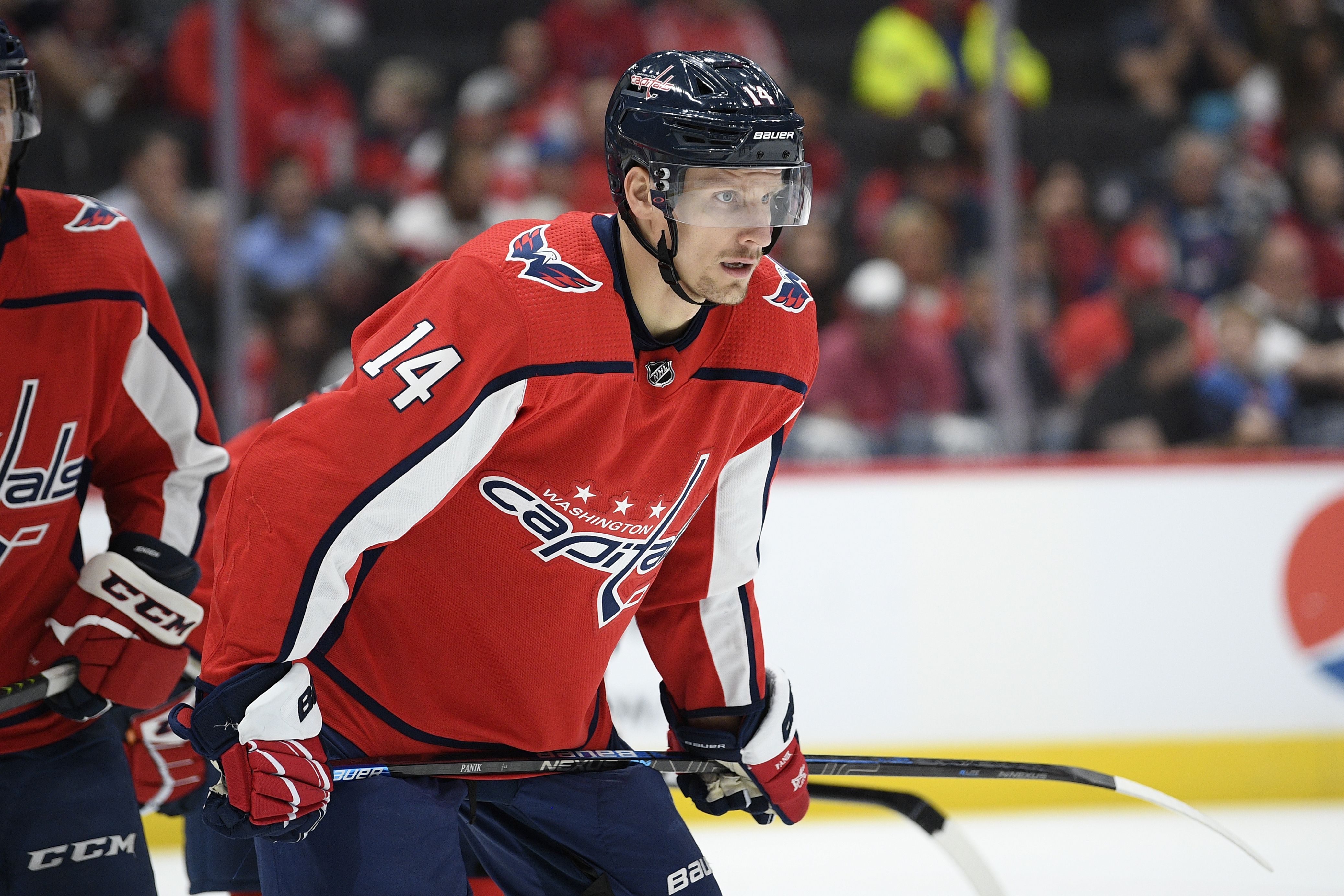 One of the most important aspects of the Caps 2018 Cup Run, was that goals could come from anywhere. Players like Devante Smith-Pelly, Lars Eller, and Brett Connelly were key pieces that year. The plot below shows the percent of Caps regular season 5v5 goals (and expected goals) that came from forwards whose average Ice Time put them outside of the Top Six. Put simply, a higher number means more goals from the bottom six forwards, which means the team depends less on their top Six.
In fact, as you can see, bottom six scoring increased throughout the Barry Trotz era. It reached a peak in 2019 under Todd Reirden, and this year, fell to the lowest it's been since Barry Trotz was hired. In other words, the bottom six just could not get the job done. The hope after the trade deadline was that Kovalchuk would be able to cover up the lack of finishing ability from guys like Hagelin and Leipsic (I know he wasn't here for the playoffs, but having someone in his place could have been helpful), but evidently that did not pan out.
If the Caps want to make a deeper run next year than they did this year, they will have to find at least one other bottom six player who can cash in on the strong forecheck that our existing bottom six brings to the table. Personally, I would go after somebody who scores on a high percentage of shots, regardless of how many shots they generate.
Centers
Yet another issue at forward for the Caps is the utter lack of anybody who can win a faceoff. According to NHL.com, the Caps did not have a single player in the top 50 in terms of faceoff win% that took at least 100 faceoffs, and just one who was better than an even 50%, that being Lars Eller. That trend was also pretty much the same for Powerplay faceoffs as well.
That isn't to say that we need to find another Jay Beagle (although that'd be nice, he won 59.6% of his faceoffs this year per NHL.com), but we do need somebody who can win faceoffs more reliably than a coin flip, and preferably somebody with decent powerplay skills, as we were absolutely killed in the faceoff dot on PP's this year.
Defense
I want to preface this by saying two things:
1) Obviously, forwards play an important role in team defense, and to excuse them from our poor defensive play this year would be highly inaccurate.
2) The Caps do have a certain amount of defensive talent coming through the pipeline in Alexeyev, Fehrevary, and Lewington.
That being said, this is inexcusable, and a bunch of it rests on the defense:
Even if Holtby did play like an elite goal tender this year (which he did not), allowing that many shots from inside the slot, or on the rush, is necessarily going to lead to goals. The only team ahead of them on that list that made it past the first round of the playoffs was the Islanders, and they cleaned up their act over quarantine, dropping to just 8.74 HDCA/60 during the restart, which is at the time I'm writing this, fourth best in the restart.
The two biggest offenders at the blueline this year were Orlov and Gudas, who both averaged over 12 HDCA/60 this year (per NaturalStatTrick). Orlov largely makes up for it by generating offense, as he is also on the ice for a huge number of High Danger Shots For. Gudas on the other hand? A guy who was brought in to be a big body, block shots, hit people, and play an all-around defensive game has evidently become a defensive liability who was pretty much just constantly bailed out by Jonas Siegenthaler, which is a lot to ask of a someone who isn't even 24 yet.
Letting Gudas walk will be an important first step but they will need to bring someone in to do the job he was supposed to do. I'm not sure that Alexeyev will be the guy to do that as from what I've heard he's likely another offensive defenseman. Additionally, Orlov's $5.1 million dollar cap hit is a bit of a sticking point relative to his performance, and I think it would be worth at the very least testing the waters for a trade.
Stay tuned this offseason for a more in-depth look at the options the Caps have to fill these holes and on-going analysis of any moves they make over the next few months.